To the Moon, Delaware:
Critical Contributions from Three Delaware Companies: W. L. Gore & Associates, Inc.,
DuPont, and ILC Dover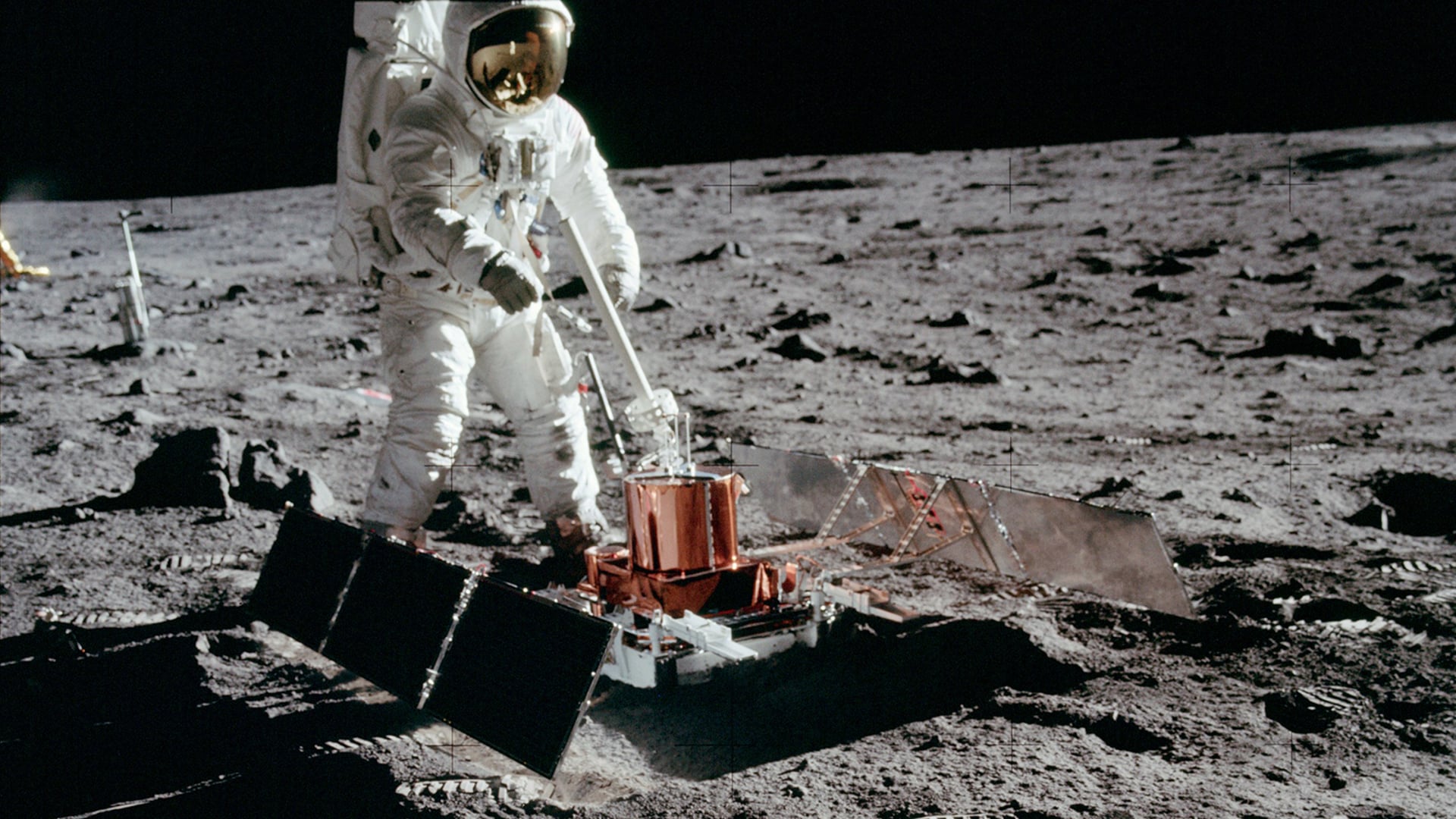 W. L. Gore & Associates, Inc.
English | 2019
Director: Michael Oates
Narrator: Liane Hansen
Copyright: Berkana, 2019
It has been 50 years since America landed on the moon, and many of those Delawareans who worked directly on this effort are gone.
In short, this is a piece of Delaware's and America's history that is now disappearing, and for many of the general public, one that is virtually unknown.
Each video opens with some brief "man on the street" informal interviews that ask timely questions.
We believe the answers to these questions, by a sample of Delawareans from the three counties, establishes each program's theme, connects viewers with the oral history stories that follow, and place the supporting visual images in context.
Each of the three videos focuses on a different contribution made by a different Delaware company. ILC Dover provided the space suits, DuPont the fibers found within the 21 layers of the suits, and W. L. Gore & Associates, Inc., who provided the cables that were used not only in the Apollo missions, but also on earlier spacecraft such as Telstar and continues to the present day space station.
In summary, these three short videos bring to life some of the Delaware people and stories that made the Apollo moon landing possible, and recognize America's remarkable achievement that was partly made possible by the hard work and dedication of Delawareans.
This program was produced by Berkana, Center for Media and Education, Inc. and partially funded by a grant from the Delaware Humanities a state program of the National Endowment for the Humanities, Berkana, Center for Media and Education, and 302 Stories, Inc.